ALLISCOM delivers high performance 6-in-1 MIMO Antenna for harsh outdoor applications
2014-04-23
April 23, 2014 – ALLISCOM (www.alliswireless.com) has launched AM460 6-in-1 MIMO antenna which supports Iridium, GPS, Cellular/LTE and WiFi 802.11 a/b/g/n/ac. This antenna is designed for M2M applications such as transportation, remote monitoring, telematics and maritime that requires reliable, robust and sustain in harsh environment.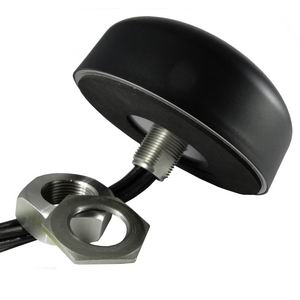 The AM460 is an omni-directional, high gain and high efficiency antenna. AM460 can be mounted on any environment either metal or plastic and its high performance as with a big ground plane inside. In addition, this antenna has a special mechanical design with good isolation when connected to specific devices.

"The AM460 is very different from other competitor's products with plastic or plated steel bottom casing, its stainless bottom plate is perfect to be resistant for harsh environment. And AM460 has a comprehensive combination with a multiple of frequency in a very compact & light housing, so it is an unique design for using in outdoor telematics." said Albert Ke, President of Allis Communications.

The AM460 antenna is available for purchase from ALLISCOM by contacting sales@alliswireless.com

For more information please visit to ALLISCOM's website www.alliswireless.com

About ALLISCOM
Establishment in 1995, Allis Communications Company (ALLISCOM) core business is in the design and development of Global Positioning System antennas. Since its inception, ALLISCOM has evolved into a wireless technology company focusing on innovation and high performance designs. Through its innovative design and high quality production, ALLISCOM supply its products to several large OEM companies throughout the world.

ALLISCOM designs, manufactures, and markets wide array of antenna products to the GPS, GLONASS, WCDMA, and LTE market. ALLISCOM's products consist of L1/L2 antenna, GPS Time Synchronizer, GPS Re-radiating system, and GPS/GLONASS/Galileo/BDS. Allis Communications continues to build on its technology know-how by integrating features such as WCDMA and LTE technologies into its GPS technology.
More news